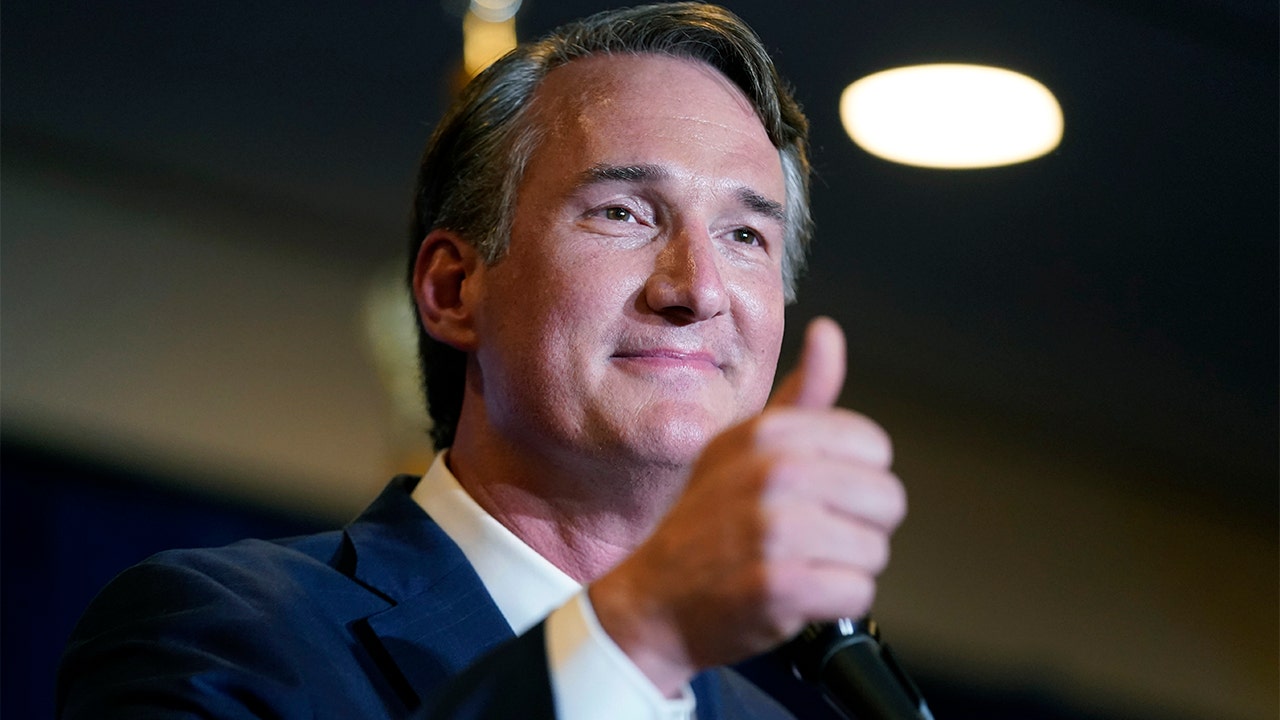 Youngkin chooses 'radical' CRT opponents and foreigners for top education positions
NEWYou can now listen to Fox News articles!
Virginia Governor Glenn Youngkin chose two critics of critical race theory for leadership positions in the Virginia Department of Education, sticking to campaign promises to ban the program.
"Jillian and Elizabeth will play a crucial role in helping Education Secretary Aimee Guidera restore excellence in education," Youngkin said on Thursday, ahead of his inauguration as governor on Saturday. "Under my leadership, they will get to work to ensure that our schools remain safely open, banish critical race theory and political agendas from our classrooms, and rebuild our schools in ruins."
He chose Jillian Balow as Superintendent of Public Instruction and Elizabeth Schultz as Deputy Superintendent of Public Instruction.
GLENN YOUNGKIN PLEDGES TO BAN CRITICAL RACE THEORY IF ELECTED GOVERNOR OF VIRGINIA
Balow is from Wyoming and served as the state's Superintendent of Public Instruction for seven years until Youngkin asked her to serve in Virginia. She has also served as a national literacy consultant, a policy advisor to former Wyoming Republican Governor Matt Mead, and an advocate for full transparency in teacher curricula.
Balow is an outspoken critic of critical race theory. She supported legislation to eliminate the curriculum in Wyoming Schools Last Year and requiring schools to post lists of teaching materials, saying "K-12 classrooms are not an appropriate forum for radicals political theory such as CRT."
VIRGINIA GOVERNMENT YOUNGKIN'S FIRST DAY EXECUTIVE ORDERS INCLUDE INVESTIGATION OF LOUDOUN COUNTY OFFICIALS, CRT BAN
"When it comes to politics in the classroom, I have made it clear that partisan politics and radical theories should not be forced upon our children," Balow said in his Thursday statement announcing his resignation.
Schultz will be Balow's deputy. She is a former Fairfax School Board member and senior researcher for Parents Defending Education, a national nonprofit that works to "reclaim our schools from activists who promote harmful programs."
She published a forum in June denouncing the CRT in Virginia schools, saying it "divides people" and "advances the Marxist ideology that, by default, all interactions are derivative of racism, our history and our nation are built on racism, and all inequalities are, yes, attributed to racism".
Youngkin's first appointment in his administration came last month, when he appointed Aimee Rogstad Guidera as education secretary. He said at the time that she "will be a critical partner in restoring expectations of excellence … and championing a curriculum that prepares Virginia's children for a vibrant future and removes politics from the classroom."
She is described as a "principled conservative" and advocates using data to shape education policy.
"She is a principled conservative with an interest in problem solving, empowering parents, making schools accountable and transparent, and promoting rigor," said Frederick Hess, director of educational policy studies at the American Enterprise Institute, told the Washington Post last month.
"I don't think it's something she would rather focus on, but she refuses to be bullied," he added. "Aimee is someone who has never been interested in the culture war for herself, but as a principled curator, when things get bumpy and it's about whether kids are learning whether the American history and the world must be understood through the lens of race, I think she finds that problematic, as does Youngkin."
A self-proclaimed "political outsider," Youngkin vowed to ban critical race theory last year from Virginia schools if elected governor.
"We know in our hearts this is wrong," Youngkin said in October of the program. "Dr. Martin Luther King implored us to judge one another by the content of our character and not the color of our skin. Therefore, from day one, I will ban critical race theory in our schools."
He stayed true to his campaign promise with the nominations as well as through a slew of executive orders he signed on Saturday.
He signed 11 executive orders on his first day in office, including one banning the teaching of critical race theory and another lifting the mask mandate in public schools.
"Executive Order One is delivering on its day one promise to restore excellence in education by ending the use of divisive concepts, including critical race theory, in public education," said a Press release statements from Youngkin's office.
"Executive Order Number Two delivers on its day one promise to empower Virginia parents in the upbringing and education of their children by allowing parents to decide whether their child wears a mask at school," adds the communicated.
Youngkin's early steps as governor contrast sharply with the Biden administration's positions on critical race theory and education policies.
CLICK HERE TO GET THE FOX NEWS APP
President Biden rescinded former President Donald Trump's executive order banning the curriculum for the federal government and entrepreneurs on systemic racism and other racial and gender biases and appointed a pro-crime activist for the race theory Ministry of Education in October. The administration has also come under fire for a letter from the National School Boards Association last year that compared protesting against domestic terrorists and prompted the DOJ to order the FBI to mobilize in support of education officials.