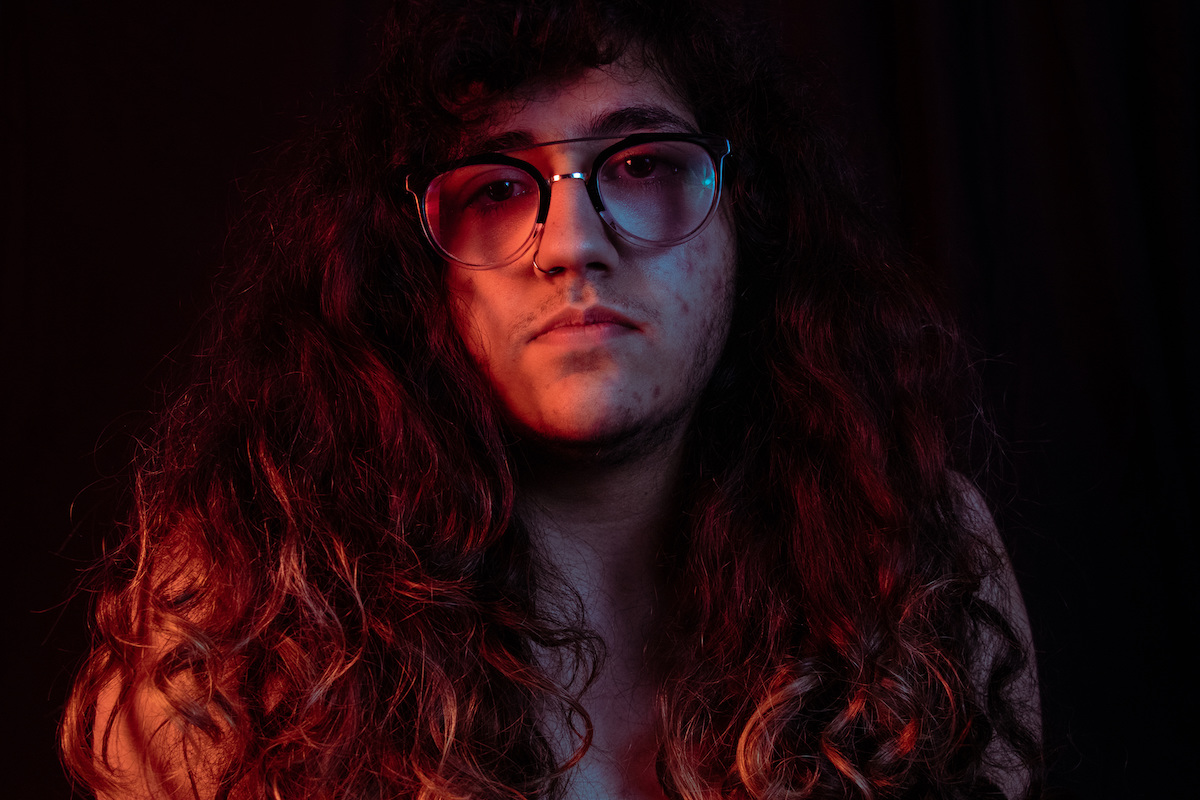 The transgender journey of an OHIO man
Photo by Eli King
Akira Jakkson
When Akira Jakkson first set foot on the Ohio University campus in 2018, her driver's license read "Ameera" and identified her as a woman. Fast forward three years, through numerous rounds of hormones, difficult conversations with family and friends, and two surgeries, this transgender man now sees his real sex and chosen name reflected on his issued ID card. the government.
Jakkson grew up in a relatively white, low-income community in Hilliard, Ohio, with his parents. Her father is from Iraq and her mother grew up in the Appalachians. Neither region of the world speaks openly about the LGBTQ + community.
"Neither of my parents were exposed to transgender representation in the cultures they were raised in, so I obviously didn't know all that was possible when I was young," Jakkson said. "I remember telling my mom to say I was a boy when she ordered me a kid's meal so I could get the 'boy' toy, but it was as far as I knew to explore my personal identity at this age. "
It was in high school that he first discovered the meaning and complexity of words like gender, identity and sexuality. Although her first name means "princess" in the Arabic language, Jakkson began to realize that it did not match the identity of a cisgender woman as he had been told he had done all his life.
In first grade at Hillard Bradly High School, Jakkson turned out to be bisexual, which he described as "very bizarre. [for him] at the time ", but he knew it was not a complete and accurate representation of himself. Jakkson knew he was in the LGBTQ + circle, but he wasn't sure exactly where he was.
Shortly after his internal identity battle began to escalate, Jakkson moved to Athens, Ohio for his final year of high school. He joined his first Gay / Straight Alliance, but was not welcomed with open arms to his new community.
"Outside of university, Athens has a lot of work to do to recognize and accept LGBTQ + people," Jakkson said. "I didn't feel out of place. No one knew me and everyone already had friends so they didn't really want to connect with me.
First person Jakkson revealed his transgender identity to a friend of his at school. "They didn't know how to answer me," he said. "They didn't necessarily say anything mean, but they acted like I was confusing and weird. This experience made me want to stop talking about it at school.
High school graduation came and went, and then it was time for Jakkson to move on to Ohio University. Although he remained in the Athens area, he explained, "the transition from a relatively conservative public school system to a more liberally dominant student body at the university level has been very calming."
"OHIO strives to serve and celebrate people of all genders, orientations and expressions of identity by helping them live with one or more marginalized identities, no matter where they are in their journey." , said Micah McCarey, director of the LGBT Center. . "We want to leave space for individuals to explore and redefine who they are and what their future may look like."
Jakkson is fortunate to have had a positive interpersonal experience at OHIO during his transition. All of his teachers and work supervisors accepted his change of pronouns very well and offered to support him when he missed school or worked on medical leave during surgeries.
"One of the hardest things for me was speaking Arabic. Because it is a strongly gendered language, it made it difficult in my Arabic lessons, but everyone was very respectful about it, "said Jakkson.
Another challenge was to change its name and pronouns in the OHIO administrative system. Jakkson applied to OHIO as Ameera with the pronouns she / her / hers. Six months later, he began his legal transition to his legitimate gender identity. The process of changing these identity factors was relatively straightforward, but visibility was another issue.
While there is a tool in the University's central system to specify name and preferred pronouns in student accounts, a student's preferred name is often displayed next to their legal name (which is sometimes referred to as his "dead name"). Additionally, pronouns are listed in the very last – and often overlooked – column of a student's record when referenced by faculty and staff. This can cause problems for transgender students who are recognized with their pronouns declared from their first interactions.
Whether we are talking about sexual expression, gender identity, race, culture or religion, it is extremely important to be conscientious and to use the correct language and terminology towards others. More information on the use of pronouns in OHIO can be found here.
Jakkson described her sex reassignment surgeries as "liberating." Other than his superior surgery "literal weight lifting [his] shoulders ", it also allowed more people to use his correct pronouns, which made all the difference in his self-confidence.
Fortunately, Jakkson is not alone in his experience with the support of faculty, staff, and fellow OHIO students. LGBTQ + leaders on campus have a lot of positive things to say about the support they have received in their community.
"The student body is great for supporting the LGBTQ + community. Whenever there has been strong opposition on campus, allies are always there at the protests and by our side, "said Ser Spinelli, president of Spectrum Plus, a queer social organization that supports LGBTQ + students and allies. .
Allyship is an ongoing process of holding yourself accountable for building supportive relationships with marginalized people and standing by their side whenever necessary. Allies student organization president Luvina Cooley explained that while the overall campus culture is very tolerant of LGBTQ + people, "no place is going to be 100% safe. There will be people who will not accept, and it is important to intervene where we can. "
There are many ways to be a better ally on campus. Cooley said that in her own experience coming out can be scary and having someone to listen can be helpful. Additionally, Spinelli offered simple advice for any future interactions you may have.
"Don't assume someone's gender; get in the habit of asking for pronouns when you meet someone new and be compassionate, "Spinelli said.
The LGBTQ + community values ​​alliance and spectator recognition of differences helps provide a safe place for all individuals to open up about their identity. Without this recognition and dialogue, LGBTQ + people might not feel safe enough to speak freely about their identity in social situations.
Being an ally is a lifelong commitment to raising the voice of queer people. Beyond LGBT History MonthIt is essential that the Bobcat community ensure that marginalized voices are heard and their stories celebrated throughout the year.
Join the conversation and find more ways to make respect visible on campus at ohio.edu/visible.