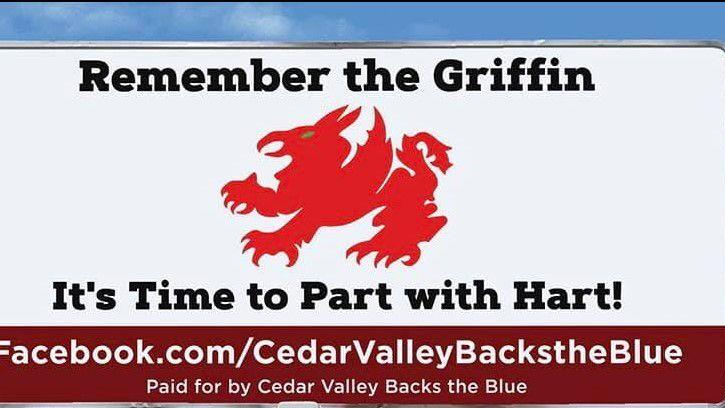 PAC pro-police backs Margaret Klein for mayor of Waterloo | New policies
WATERLOO – A pro-law enforcement political action committee made its first endorsement in the November municipal elections, supporting the current mayor's challenger.
Cedar Valley backs the Blue PAC announced Tuesday that it is endorsing City Councilor Margaret Klein for mayor. Klein challenges Mayor Quentin Hart for the seat.
The approval wasn't much of a surprise: the group posted positively on his Facebook pagee about Klein and negatively about Hart, calling the latter a "hypocrite" with a "horrible political record", as well as sharing a lip-syncing video made by Hart for My Waterloo Days in 2020 and saying it "dishonours the mayor's office".
He also called Hart a "radical mayor" and claimed it was "time to part ways with Hart" on notice boards posted in downtown Waterloo this summer.
"At a time of dangerously low police morale and police fleeing the department in record numbers, Quentin Hart has ignored the concerns of the public and the police," said Lynn Moller, president of Cedar Valley Backs the Blue, in a press release. "Despite the mayor's attempts to blame city council and others, ultimately the responsibility ends with him. The current state of the police force is a direct result of its inability to lead. "