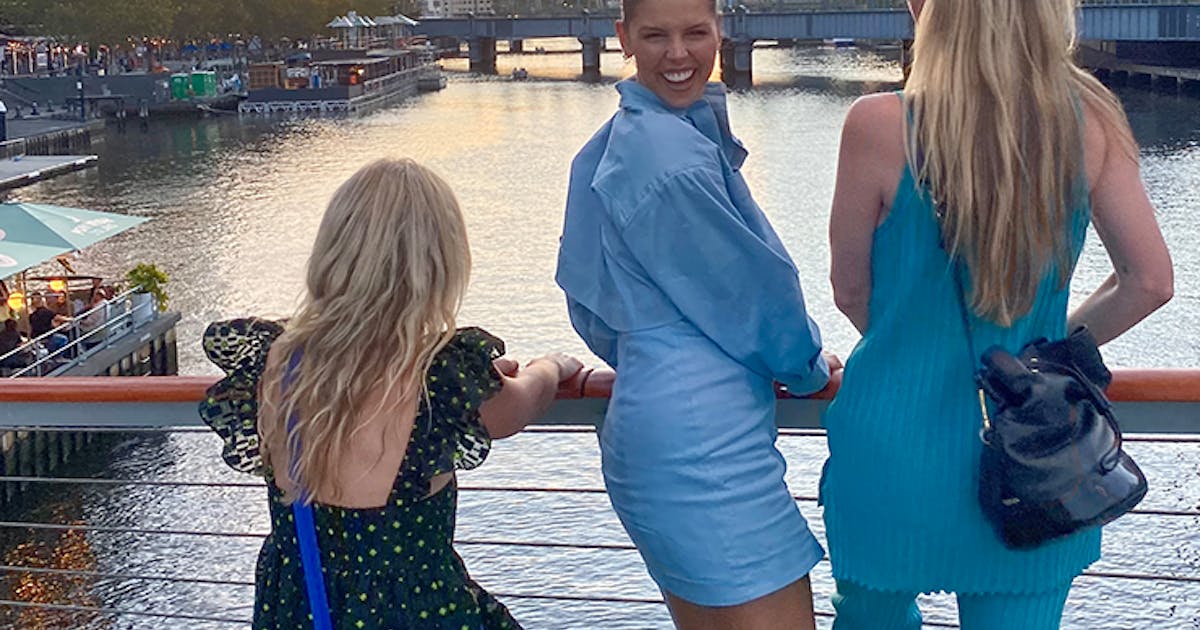 Move around these awesome events and jump-start your weekend plans
When Friday rolls around, you often have either an anxiety-laden social calendar or a calendar full of tumbleweeds. Finding the right balance on the weekend can be tricky, but don't worry, it's an art. For us it's all about planning a tasty weekend with your friends, letting your creativity run free or trying something new so that when Monday rears its awful head again, you feel rejuvenated, inspired and satisfied.
To celebrate the Australian launch of really hard seltzer-our new favorite weekend – we've rounded up a new mix of activities for you to try if you're looking to add some flavor to your weekend, whatever your mood.
melbourne
Melbourne International Comedy Festival
Nothing beats hanging out with your crew and laughing until you whistle – and the Melbourne International Comedy Festival is the nation's 'hive of happiness'. Comedians from all corners of the globe take to different stages around the city to do their best to make you laugh. There are also big names on the program this year, including Wil Anderson, Cal Wilson and Dave Thorton, to name a few. Tickets are still up for grabs – some with a price tag and some free – with the final shows concluding the festival on Sunday 24 April. A delicious, really hard seltzer with a silly side? It's a yes from us.
GROOV3
If you're ready to kick yourself out of your weekday slump and into the weekend vibes, GROOV3's hip hop dance classes will give you exactly the spark you're looking for. Celebrating the power of dance and movement, each class is completely judgment-free and a safe place to sweat and laugh. Instructor and Founder Aisha Kuryana has choreographed and danced for many artists, including heavy hitters like Kylie Minogue, Guy Sebastian and Kimbra, so you know you're in good hands. A Saturday class will only cost you $20 and is worth every penny.
NGV Friday night
Say music and art with a slice of disco and you officially have our attention. NGV Friday Night Series returns with a stellar lineup of local artists spinning pop, disco, lounge and house in the NGV Garden and on the ground floor. If you're short on something to start your weekend off on the right foot, NGV Friday nights are a laid-back, chic and ambient way to wrap up your working week. Explore the large number of rotating exhibits at the NGV after hours and be transported to a European-style open-air courtyard with French-inspired restaurants, bars and more. Expect performances and beats from Afrodisiac, Edd Fisher, DJ Jimmy James and IN2STELLAR. Tickets range from $16 to $35.
Melbourne Street Eatz
Food trucks are always a vibe, but when food trucks park together in one delicious mega location, well… the possibilities are endless. Melbourne Street Eatz is back and bigger than ever this year. If you feel like kicking back and relaxing with your friends with a host of tasty dining options at your fingertips, head to South Wharf on the Yarra Front from Thursday to Sunday. Expect drool-worthy nachos, slices of cheese, crispy chicken burgers, popping buns and loaded fries.
sydney
groove therapy
If you're in the mood to get moving and rekindle your energy levels, a beginner's class at Groove Therapy is what you need. No matter how uncoordinated you are, struggling to breathe through nonstop belly laughs with your friends in a beginner's guided Groove Therapy class is such a vibe. Specializing in easy and fun step-by-step dance routines, a one-hour class will set you back $20, covering a range of street dances like hip hop, house, afrobeat and dancehall. Get your team together and sweat it out. Although classes technically take place during the week, a Thursday evening class is a fun way to start your weekend off right.
Darling Harbor Rollerama
One of the most fun and must-have pop-ups to try out with your squad this fall is Darling Harbor Rollerama. Located in the heart of Sydney's CBD, wedged between Darling Square and the Chinese Garden Of Friendship, the pop-up ice rink is open until Sunday April 24 and guarantees lots of fun. Whether you're a spectator or an avid skater, there's an option for everyone – no matter how wonky you are, there's no judging. Strap on your skates and rock out with DJs spinning the beats behind the decks, themed fancy dress parties, 'Cheapskate Tuesdays', or get your adrenaline pumping learning to skate. Tickets and reel times vary, so be sure to check here and reserve before it sells out.
Biennale of Sydney
Need to feed your brain wonder, wonder and inspiration to rekindle your creativity? The Biennale of Sydney is the perfect place to meet on weekends. Returning for its 23rd year with a citywide exhibition, spend countless hours exploring more than 330 works of art by 89 attendees, all investigating notions of water ecology and relationships with the natural world. Exhibited across 400 events across Sydney in a series of stunning venues including Barangaroo, the Museum of Contemporary Art and the Art Gallery of NSW, this is one of the most memorable art exhibitions to visit. in Sydney. Don't be too slow to find out, the Biennale is only here until June 13 and won't be back until 2024.
Dumpling Master Class
Who doesn't love a dumpling, amirite?! They are like a delicious little pocket of pure joy. If your home cooking feels a little flat as fire, team up with a few friends and try making your own dumplings from scratch. The Lotus Gardens. The casual class is just $78 per person and includes a dumpling-making experience, printed take-out recipe, and Lotus apron. The best piece? You will be well on your way to becoming a dumpling master and you can make them anytime at home next time your friends come by.
Ready to add a little more flavor to your weekend? really hard seltzer will serve up the flavor you need to boost your weekend vibes…much like a weekend winger. It not only comes in two delicious flavors—Watermelon and kiwi, and lime– but it's only 95 calories and is now available at bottle stores nationwide.