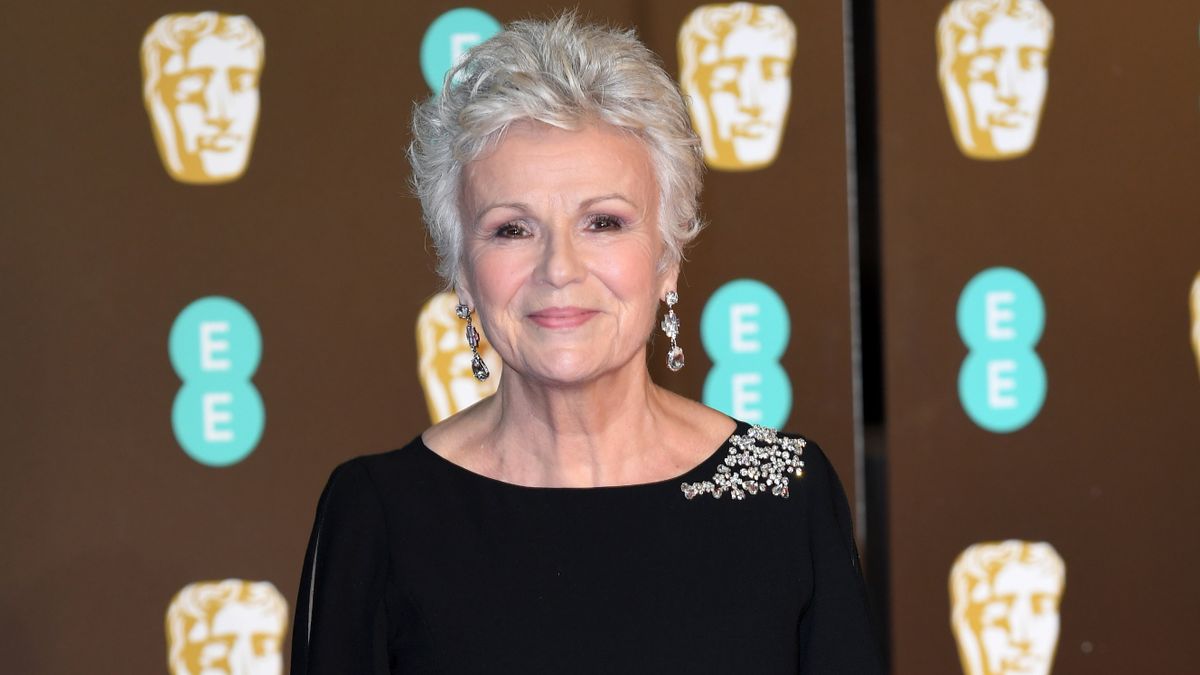 Julie Walters on Retirement and The Abominable Snow Baby
Screen legend Julie Walters has decided to end a successful career after recovering from bowl cancer last year and has ruled out a return to our screens in the immediate future.
Star Could Send Us Some Christmas Cheer As Star Of Heartwarming Channel 4 Animated Film The abominable snow baby, but she hinted that it would take a very special project to bring her back to a TV set!
Based on a short story by famous novelist Terry Pratchett, The abominable snow baby tells the story of Albert and his indomitable grandmother, who welcome a huge Snow Baby after he's been shunned by the rest of their community.
Julie, 71, tells us how to lend her voice to this festive film and how she doesn't miss the early morning debuts that accompany the life of an actress …
Julie Walters on "The Abominable Snow Baby"
"I loved the story and the character of Gran as soon as I read the script! To be so full of vim and energy at 98 is amazing. I doubt I will reach 98, but if I do. do, I would love to be like her! I think she is an inspiration because she shows that no matter how old you are, happiness comes from what's inside you. love and community and also rejection of prejudice, which is the kind of story we need right now. "
Julie on Grandma's relationship with her grandson Albert …
"She absolutely loves her grandson and I love how close they are, because Grandma is full of courage and she instills that in him. The fact that he's a boy and that she's an old woman is also great, because it is not what you expect. I also love that the arrival of the snow baby is not a problem for grandma. The snow baby is a alien, basically, but she doesn't judge him on it. She's full of empathy and understanding. "
Julie on a voice for Gran …
"The voice is always the first thing for me with any character, because it comes from within, it's a personal expression of everything of a person. Some actors go for shoes or costume, but for me it's always the voice first. I saw a drawing of Gran, then the voice came quickly after reading the script because it is full of energy and has beautiful expressions. peppermint! "was probably my favorite."
Julie on her decision to retire from acting …
"I haven't reconsidered yet, but I also reconsider all the time, because people always send me scripts very kindly. So I would never say never. But I enjoyed going to bed at night, knowing that I don't have to get up at five in the morning, come home at seven in the evening, eat, learn my lines for the next day. I found that quite exhausting towards the end. I would love to do it. The abominable snow baby although. It was paradise. I chose when I did it and I did it from home. It's always the same as acting, it's always telling a story, which is the basis of why I like to play.
"I liked having some time for myself recently and I'm going to be walking in the garden and going for a lot of walks. I also really enjoyed my sets and caught up on things like Mad Men, which was amazing, Normal people, I loved Bridgerton and of course Succession, Matthew MacFadyen is awesome in that! There is so much to watch that I haven't had a chance to see. "
Julie on her family's Christmas traditions …
"I've always loved Christmas and even though it's not quite the same when you get older, there's still that magic. I love the accumulation and finding gifts for people and all that. We don't. don't really have any traditions of it, but we love to open presents in front of the fire and lunch is never on time! We live on a farm so my husband is at the farm on Christmas morning and lunch is the afternoon. We raise turkeys on the farm, so we always eat one of our turkeys too, so I guess that's a tradition! "
The abominable snow baby is on Channel 4 at 7:30 p.m. on Christmas Day.