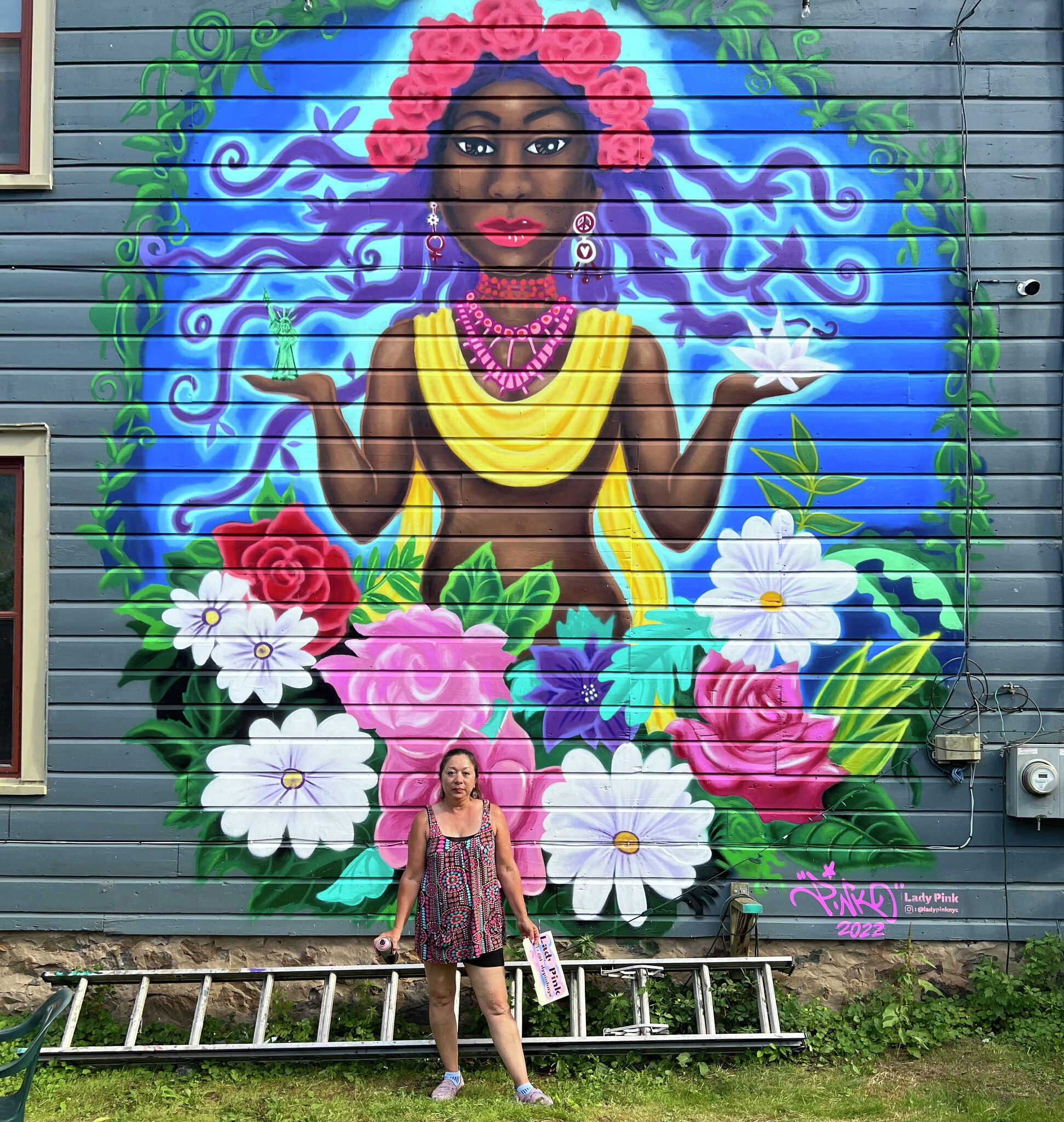 Graffiti icon Lady Pink paints the Hudson Valley
The Hudson Valley has long been home to famous artists. Lately, the most visible is Lady Pink, the first lady of graffiti. She quickly paints her brightly colored murals on main streets throughout the region, often for free.
This summer, Lady Pink transformed Rosendale, organizing volunteers and artist friends to paint giant rose-themed murals on more than a dozen walls in and just outside town, including on Santa Fe Grill, the Big Cheese and Rosendale Wine & Spirits. Heading north towards Kingston on Highway 32, it is as if once imperceptible buildings are springing up.