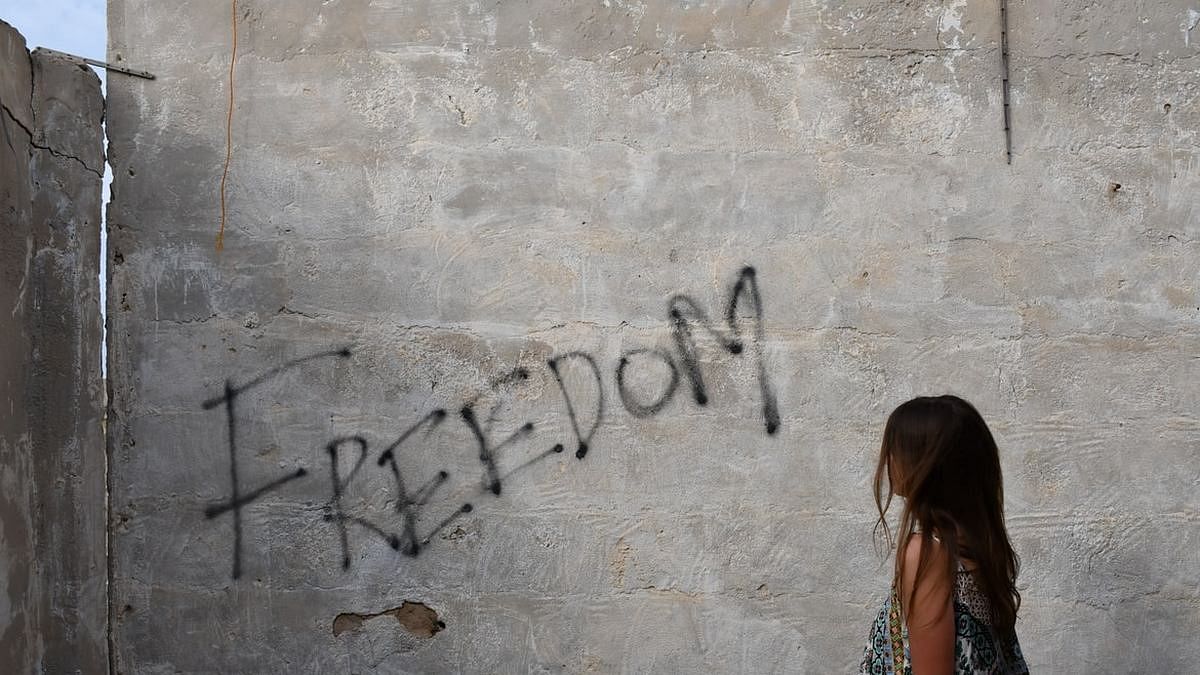 Down since 2014, India ranks 119 out of 165 in the Human Freedom Index by US-Canadian think tanks
Text size:


New Delhi: India's performance on various indicators of economic, personal and civil freedoms was declining almost steadily between 2013 and 2019, this year's Human Freedom Index report, released Thursday, said. Based on 2019 data, India was ranked 119 out of 165 countries. It was ranked 90 out of 157 countries in 2013.
The data also showed that while India's ranking for "personal freedoms" has fallen since 2013, its performance on "economic freedom" has improved, albeit marginally, during this period.
The 2021 report, co-published by two think tanks – the Cato Institute in the United States and the Fraser Institute in Canada – used 82 indicators to assess countries from 2008 to 2019, which is the most recent year for which internationally comparable data was available.
India ranks better than its neighbors China (150), Pakistan (145) and Bangladesh (142), but it does worse than Nepal (84), Bhutan (98 ) and Sri Lanka (112).
According to the report, 83% of the world experienced a decline in freedom between 2008 and 2019, which represents "a worrying trend" leading up to the Covid-19 pandemic and associated restrictions.
Data from the report shows that the biggest falls in the world have been in the areas of freedom of speech, freedom of religion and freedom of association, assembly and civil society. "We fully expect to see a deterioration in global freedom indicators in future reports," the report said.
The report adds that higher levels of freedom are associated with prosperity and well-being. Countries in the top quartile, according to the report, have a much higher income per person ($ 48,748 or around Rs 37 lakh) than those in the bottom quartile ($ 11,259 or around Rs 8.6 lakh).
---
Also read: India now only "partially free" – Freedom in the World report downgrades status
---
The history of India: what has changed?
Between 2008 and 2013, India ranked among the top 90 countries in the world according to the Human Freedom Index.
Its rank was 90 in 2013, but 106 in 2014. In 2018 India's rank was 114 and it hit an all-time low of 119 in 2019. Referring to the plummeting rankings of the India, Hungary and Venezuela, the report said the data showed "the effects of various forms of populist rule on overall freedom."
A closer look at the statistics on the two broad parameters of personal and economic freedoms reveals some interesting trends.
Between 2013 and 2019, India's rank on the Personal Freedom Index fell from 85 to 119.
The "personal freedom" parameter covers a number of indicators, including the rule of law, security and safety, freedom of movement, freedom of religion, freedom of assembly, freedom of the press and various freedoms to exercise personal life choices such as same-sex relationships and divorce.
In this broad category, India recorded a sharp deterioration in the indicator "government efforts to censor". This particular statistic was derived from the "Varieties of Democracy" measure of the Swedish think tank V-Dem Institute.
All scores have been scaled up to 10. Prior to 2014 India had an average score of 8.6 for this particular indicator, but during 2014-19 it fell to 5.2. For 2019, this score has dropped to 4.1.
Likewise, the index recorded significant deteriorations in the repression of civil society (8.2 on average until 2013 to 5.5 in 2019), the entry and exit of civil society (6, 2 to 3.9), freedom of religion (7.9 to 6.1), freedom of expression (9.3 to 7.7), and the suppression of religious organizations (8.6 to 6.6).
Some positive indicators
In terms of economic freedoms, however, India has improved slightly, with its ranking rising to 108 in 2019, from 111 in 2013.
This parameter includes indicators such as public ownership of assets, movement of capital and people, inflation, regulatory trade barriers, as well as various factors related to the strength of the legal system and property rights.
Data shows that economic freedoms improved in India when restrictions on certain activities were removed. Until 2014, India scored 0 in terms of the freedom to own a foreign currency bank account, but that number rose to 5 in 2015 (and has remained there since).
Likewise, the reduction in licensing restrictions has also had a positive impact. Between 2008 and 2014, India achieved an average score of 4.62 for licensing restrictions, but from 2014 to 2019, that average score increased to 8.62.
Human freedom and its links with prosperity
The report suggests that there is a "strong relationship" between the level of freedom and the prosperity of a country.
The freest countries, including Switzerland, New Zealand, Denmark, Estonia and Ireland, which are in the top five, enjoy more than double the average per capita income of those in the other quartiles.
While the report says this is not enough to suggest "causation," it raises the question of whether human freedom is important for development.
Regional analysis of rankings shows that human freedom tends to be higher in North America and Western Europe, with a greater prevalence of developed societies, than in Asia and Africa.
The authors argue that civil liberties are linked to economic freedoms. Countries with higher economic freedoms also tend to have better personal freedom scores.
The report also mentions that human freedoms are positively associated with the level of democracy. Using the Economist Intelligence Unit's "Democracy Index", the report maintains that the better democracy, the more personal freedom it offers.
"There is a strong correlation of 0.87 between freedom and democracy. The results are not surprising, but they provide rich opportunities to empirically examine a complex relationship in which the direction of causation or support between the two variables, if any, may strengthen or weaken over time and can be influenced by many other factors, including the level of development, "says the report.
The report further pointed out that economic freedom "enables individuals to exercise other freedoms" and reduces their dependence on governments and other forces in society that might "restrict freedom or attempt to centralize power ".
(Edited by Asavari Singh)
---
Also read: These 5 journalists were killed in India in 2021. 4 "murdered", 1 dead on a dangerous mission
---
Subscribe to our channels on Youtube & Telegram
Why the news media is in crisis and how to fix it
India needs free, fair, uninhibited and interrogative journalism even more as it faces multiple crises.
But the news media are in a crisis of their own. There have been brutal layoffs and pay cuts. The best of journalism is shrinking, giving in to crass spectacle in prime time.
ThePrint employs the best young reporters, columnists and editors. To maintain journalism of this quality, smart, thoughtful people like you need to pay the price. Whether you live in India or abroad, you can do it here.
Support our journalism