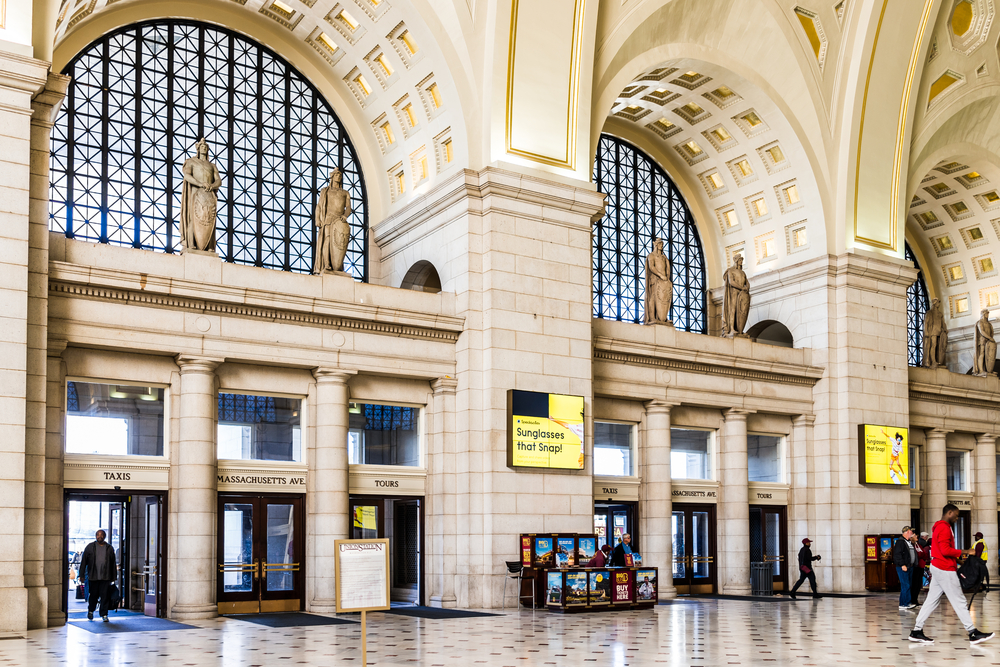 DC police arrest man over swastika drawings at Union Station
The Metropolitan Police Department arrested an individual on Friday in connection with dozens of swastikas and profane messages painted on the exterior walls of Union Station in Washington, DC.
The suspect was identified as 34 years old Geraldo Pando who has no fixed address. He is also accused of spray painting hate symbols on certain buildings in the 900 block of 5th Street, NW; 400 block of Massachusetts Avenue, NW; and 400 block of L Street, NW.
Pando faces charges of "displaying certain emblems and damaging private/public property", according to the police.
Swastikas found at Union Station; authorities are investigating https://t.co/RK5Rzmsbwn

– Post local (@postlocal) January 28, 2022
In a statement released Saturday, DC police thanked the United States Capitol Police (USCP) and Amtrak Police for their assistance in the matter.
Law enforcement officials investigating the incident believe the potential motivation behind it could be hatred or prejudice. But the designation can be changed at any time during the investigation as additional information is collected.
The offensive graffiti at Union Station was first reported Friday morning, a day after International Holocaust Remembrance Day.